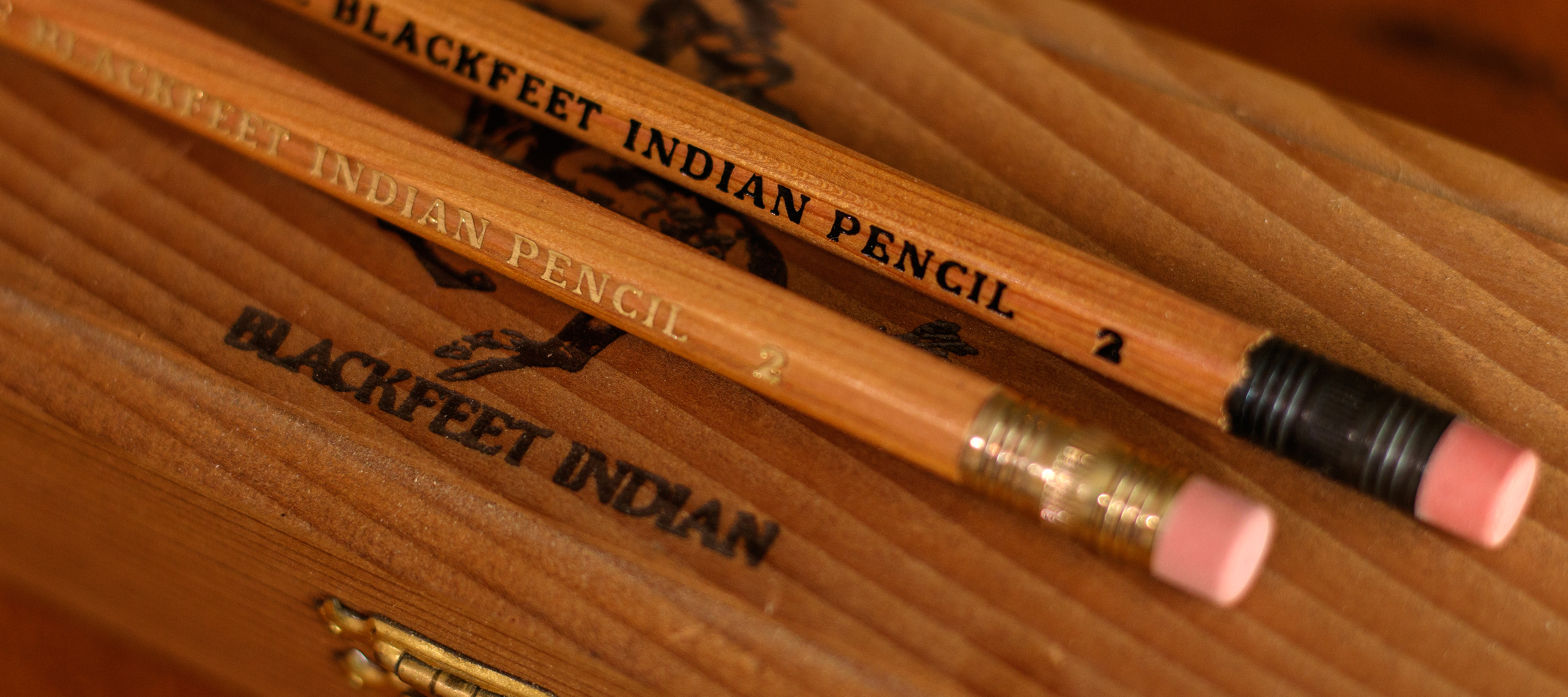 Remembering the Blackfeet Indian Writing Company
From time to time I enjoy perusing my vast collection of pencils and reflecting on some old favorites. Today I'd like to draw attention to a once thriving pencil producer based in Browning, Montana — located just south of the US-Canada border — known as the Blackfeet Indian Writing Company.
This small but inspired pencil brand had a big impact on its native American tribe. Founded in 1972, the company manufactured pencils, pens, and markers from facilities on their 1.5 million-acre reservation for more than two decades. By the 1980s Blackfeet Indian Writing Co. employed 75 workers and was the largest employer on the reservation, which during the winter seasons had an unemployment rate as high as 69 percent.
In 1981 the company purchased the ballpoint pen manufacturer Lindy for $700,000, and grew to $6.2 million in annual sales not long after. Blackfeet produced an estimated 150,000 pencils in 1988, one of its most profitable years.
But by 1992 the company was in financial trouble. Ownership was soon transferred to 20 of its employees who renamed it Blackfeet Writing Instruments, Inc.
Prior to closing its factory in the early 2000s, the company made a number of quality writing, drawing, and colored pencils. They also sold countless small wooden boxes (like the one pictured above) stamped with the Blackfeet logo, which a dozen pencils fit perfectly inside.

The Blackfeet Indian Pencil No.2 is perhaps the most iconic of all the models the company produced. Featuring a varnished natural wood barrel, it was made in three variations: black lettering with black ferrule, old lettering with gold ferrule, and black lettering with gold ferrule. Get a free sticker with the set!
New Blackfeet Variety Pack
In honor of this obscure but fascinating American pencil brand I have assembled a distinct variety of five pencils, each with a different ferrule. This vintage set includes: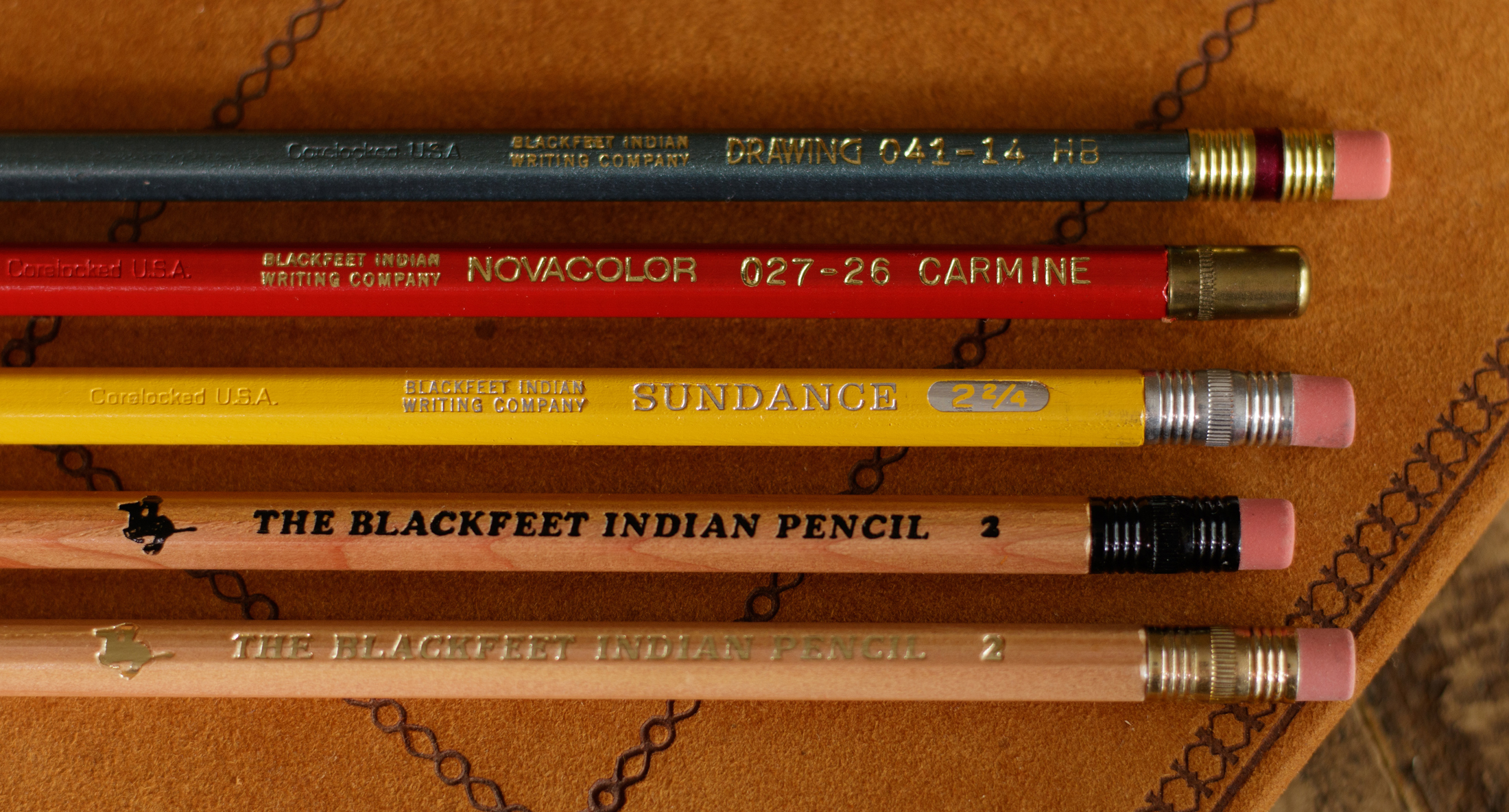 The Blackfeet variety pack is now on sale. Comes with a free sticker, too!