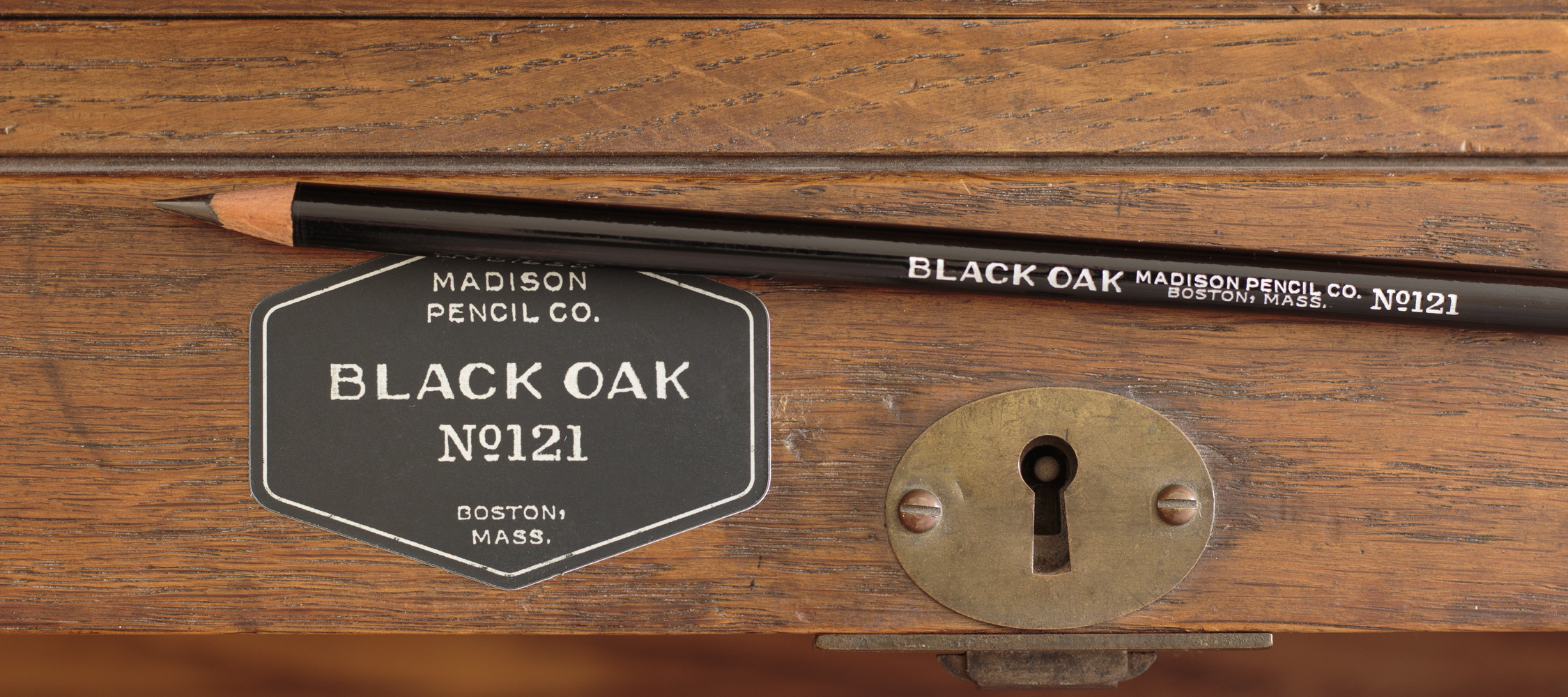 Rolling out new (vintage) stickers on International Pencil Day
I'm releasing April's trio of vintage pencil stickers a couple days early because, well, March 30 is International Pencil Day and I just couldn't resist. And, I have a feeling that many pencil fans will have a hard time resisting the fun and retro Electro 100 No.1, the classic Ticonderoga Woodgrain, and the too-cool-for-school Black Oak No.121.
Six different pencil + sticker sets are now available. Thanks to everyone for the positive feedback on the stickers, especially on Instagram where my PencilBot just gave away some pretty sweet pencil prizes.
This past month the Wallace Invader has been particularly popular, which means supply is starting to get low! (In other words, get 'em while you can. While stickers can always be reprinted, with rare and vintage pencils you never know when more will be available.)
Here are this month's new releases:

USCO Electro 100 No.1 + Sticker

Ticonderoga Woodgrain (Set of 3) + Sticker

Photo gallery